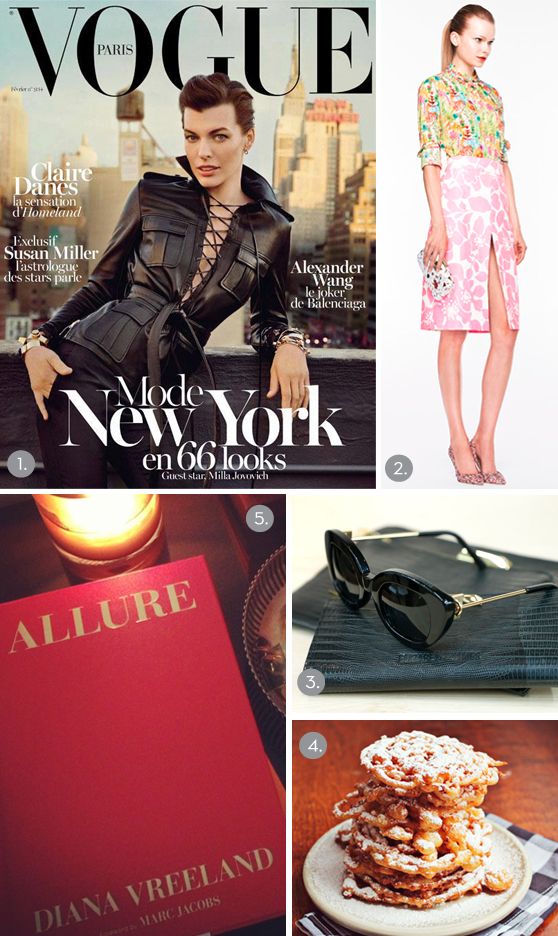 1. after seeing preview's online, the february issue of
vogue paris
is a must-buy. the entire mag is devoted to manhattan, including interviews with alexander wang and editorials featuring anja rubik, natasha poly, and more. / 2. j.crew's
spring lookbook
is online and ready for pre-orders. my favorite look: this printed leather skirt...wow! / 3. excited that elizabeth and james is
expanding into handbags and small leather goods
. what's nice is the price point is going to be (much) more affordable than the row, with prices starting at $195 for accessories and $395 for bags. / 4.
homemade funnel cake recipe
, just in time for the super bowl! / 5. been re-reading
allure
and
d.v.
(her autobiography), and can't put either down.
have a fantastic weekend! so ready for the super bowl (but not the end of football)!