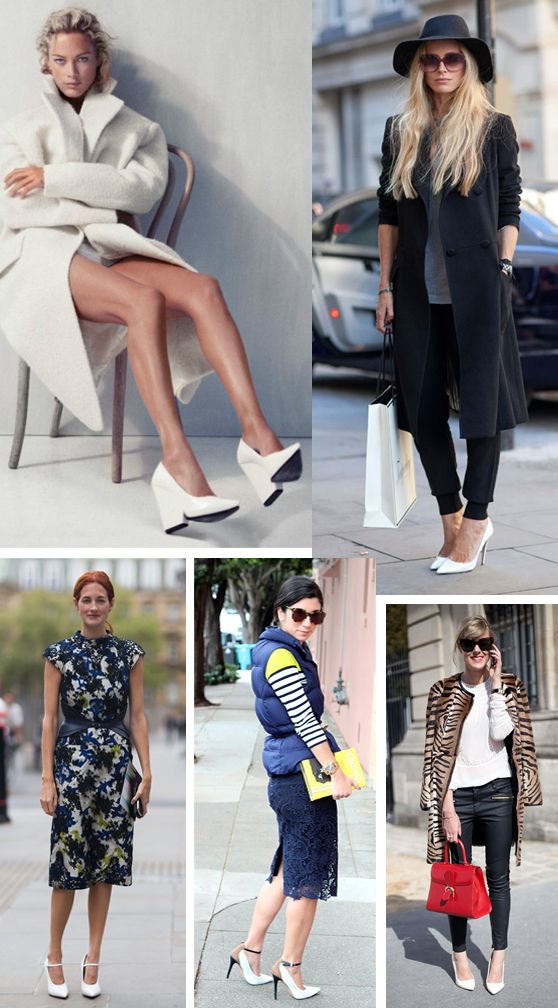 i don't think i've owned a pair of white shoes since i was in high school (and i'm not going to say when exactly that was). but i'm rethinking getting a pair after seeing them in runway shows (like the
celine fall/winter collection
) and in street style shots. the shapes are clean without a lot of frills, utilizing textures like snakeskin or perforation to add interest. for those that already have a black and a nude pump in their wardrobe, this makes a great addition; they are a more modern finishing touch to any outfit.
check out some options below; you can find the
celine wedges
on sale at barneys and saks, and
h&m
also carries a wedge right now.
photos clockwise from top left 1 / 2 / 3 / 4 / 5