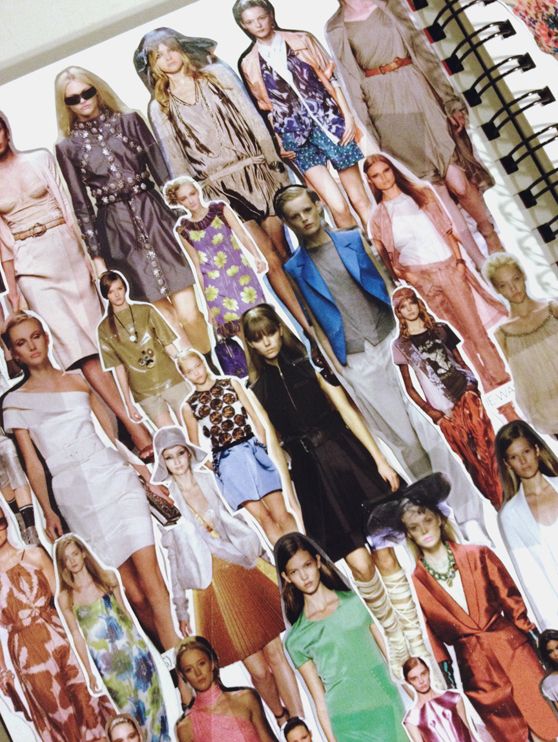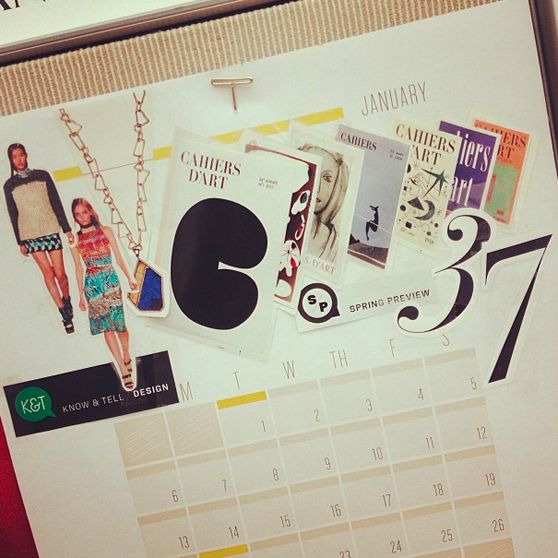 in the past i haven't shared much of what i do as a day job here on the blog, but i've been rethinking that strategy. initially i created the tagline for the blog "fashion in life and in print" because i talked about the branding/marketing aspect of fashion—logos, ad campaigns, magazine reviews, etc. but really it is my personal mantra. fashion is an important part of my life but i also want to create things that are "in fashion."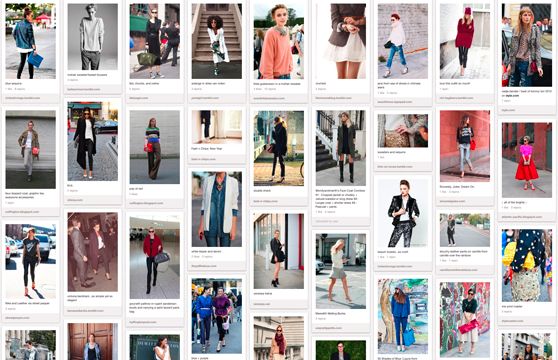 like many designers, i love creating moodboards and i do it pretty much all the time. i have a large bulletin board above my desk (top photo) at home that constantly changes (right now i'm really loving the branding for the coach legacy collection and the center image of daria from a 2004 prada campaign). i also love scrapbooking; i do one for every season that includes some of my favorite editorials, ad campaigns, new launches, beauty trends, and runway looks. at work, i started this year by using bri's
make it calendar
, which is a fun way to see how your taste changes month to month. finally,
pinterest
has become an invaluable resource for me personally and for work (now that there are private boards). i'd love to see what you are inspired by, so if you're on pinterest, please follow me or leave your username in the comments. hope you're having an inspiring week so far!